Typically, the topic of contaminated soil is most stressful aspect of an oil tank removal.
Many times before we start excavating, clients will ask:
"Has my oil tank leaked?"
This is valid question, however, it is very difficult to answer.
Other than taking expensive drill core samples throughout the area, there is no simple way to accurately assess the soil for contamination before removing your oil tank and taking the appropriate samples.
Keeping this in mind, there are some common factors that can increase or decrease the potential for contaminated soil on your property.
WHY CHOOSE US
FIND OUT WHY TRI CITY TANK TECH IS THE PREFERRED CHOICE OF REALTORS, BANKS, HOME INSPECTORS AND MORE...
TRI CITY TANK TECH | YOUR OIL TANK REMOVAL EXPERT
COMPETITVE PRICING

FREE QUOTES

QUICK RESPONSE TIMES

KNOWLEDGABLE STAFF

EXPERIENCED

HIGH QUALITY EQUIPMENT

QUALITY SERVICE

A+ BBB

INSURANCE COVERAGE

WORKSAFE COVERAGE
The 5 main factors that lead to the existence and/or spread of contaminated soil on your property are:
Water Tables: How They Impact Contaminated Soil
How can this effect my oil tank?
If there is a higher water table on your property there may be a higher likelyhood that water could ingress into your oil tank and speed up the corrosion process.
How can this effect the spread of contaminated soil?
If there is a high water table on your property, it can spread the contaminated soil further throughout your property or diluted the EPH levels below the acceptable standard.
If you have a low water table it could have limited the spread the contaminated soil or it could have pulled the oil deeper into the excavation.
How can the surrounding soil conditions effect my oil tank?
If the soils around your oil tank are porrous, it may help the water table flow past your oil tank quicker and limit the amount of water build up and pooling aroung your oil tank.
As a result, the less water that enters and pools around your oil tank, can decrease the amount of corrosion.
It is important to note that if your oil tank leaks in sand, because sand is porrous the fuel oil has the ability to travel faster and further.
Depending on many factors this may lead to 1 of the 2 scenarios below:
The contaminated soil may spread further because the fuel oil went a greater distance through the less resistant sand
or
The combination of the water table and the permeable sand, could result in the oil diluting below the legal limit. This would essential make your soils acceptable by the set out standards.
How can the surrounding soil conditions effect the spread of contaminated soil?
Typically, if the soil surronding your oil tank is dense/hard, it can help contain the contaminated soil and possibly limit the contaminates migration to a localized area.
On the other hand, if the soil surrounding your oil tank consists of porous materials (such as sand) your contaminated soil may travel farther because the fuel oil will follow the path of least resistance.
How Much Oil Was Left Your Oil Tank
The amount fuel oil that was left in the oil tank before converting to natural gas, can directly contribute to how severely your property is contaminated.
If there was a large amount of fuel oil left in your oil tank and it leaked. The amount of potential contaminated soil could be greater because there is a larger supply of fuel oil contaminants.
If the homeowner used as much oil as they could before they converted to natural gas, then the amount of contaminated soil may be not as severe as the above scenario or even non-existent.
Important note:
Even if your oil tank was left full of fuel oil, it does not necessarily mean that your oil tank has leaked and all contributing factors should also be considered.
For example, if there are no holes in your oil tank the chances of the full oil tank leaking are dramatically decreased
Condition of your oil tank
An oil tank usually had an estimate lifetime expectancy of 20-25 years from when they were installed.
Keep in mind this was just an estimate, oil tanks vary in size, thickness and quality.
If your oil tank was poorly constructed or thinner, the chances of it failing are higher than if your oil tank was thick and well constructed.
Additionally, every property will have different factors that can contribute to the lifespan of your oil tank.
Every oil tank and property is unique and should be assessed on a case by case basis.
When Did Your Oil Tank Start Leaking
If your oil tank just started leaking recently, the amount of contaminated soil would most likely be less severe than if it started leaking years ago.
Under the right conditions an oil tank may leak for a long time but the concentration of fuel oil in the soil may still be under the legal limit.
For example:
There is a chance that the fuel oil in the surrounding soil could have been diluted overs the years if:
Only a small amount of fuel oil was left in the oil tank.
AND
There is a high water table on your property, constantly flushing the contaminates
AND
The soil around your oil tank is pourous, allowing the water table to dilute the concentration of oil quicker over time.
Many times people are worried that their oil tank is old and assume that it must be leaking.
This is not really the case, pretty much all of the buried oil tanks that we remove are well over 30 years old, but we regularly remove oil tanks with no soil contamination issues.
Regaurdless if the oil tank is empty or filled with fuel oil.
Depending on the orientation of your oil tank, if your property is sloped substantially, we find that the slope can also play a role in soil contamination migration.
With fuel oil being a liquid, it typically follows the path of least resistance through the surrounding soils.
This means that if your property slopes dramatically, the amount of contaminated soil may be greater on the lower end of the slope.
Thank you for reading our blog.
We hope by reading this article you have gained a better understanding of some of the most common contributing factors that can lead to contaminated soil.
If you enjoyed reading this post, make sure you check out more related informative blogs.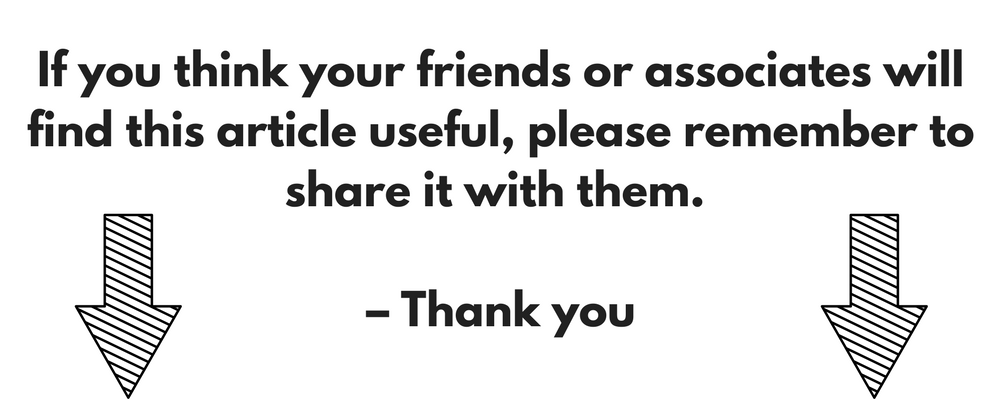 Matthew Szwaba
Chief Operating Officer
604-715-1000
Tri-City Tank Tech ltd