Terry Kennedy, Owner and C.E.O: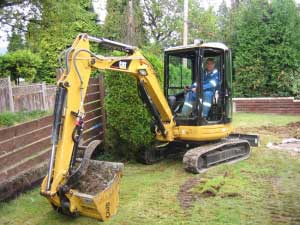 Terry Kennedy is extensively trained and has been an instructor in these respective fields: Chemical, Biological, Radiological, and nuclear response.
Terry was a member of the first Canadian Hazardous Materials Response Team, served with Vancouver Fire Department, and played an active role in the Vancouver Hazmat Response Team.  With more than 25 years of experience in the hazardous materials field, he brings a wealth of knowledge to every project and strives to ensure that every tank is removed as safely and cost effectively as possible.
Follow Terry on LinkedIn
Matthew Szwaba, Chief Operating Officer:
Matthew has been employed with Tri City Tank Tech for almost decade and is an indispensable part of the company.
Over the years Matthew has proven himself as an industry expert, from newspaper to radio interviews, he is truly a wealth of knowledge. Previously, Matthew worked in the petroleum industry in Northern Alberta for approximately 3 years before he became part of the TCTT family.  Matthew is well known for his knowledge, professionalism, and dedication to our clients.  Although, Matthews workload easily exceeds 40 hours a week, he continues his education at the Justice Institute of British Columbia and Thompson Rivers University.  Matthew is a licensed medical First Responder, is actively enrolled in an emergency management program and has history of Hazmat training.  In his Spare time, Matthew volunteers at the local food bank, offers volunteer support for charity organizations like the BC ride to conquer cancer and is an active member in the evergreen program planting trees and testing water in local parks. Matthews's versatility from performance in the office to work in the field, is testament to his dedication to our company, our clients, and our industry.
Follow Matthew on LinkedIn
Joseph, Manager:
Joe has been employed with Tri City Tank Tech for over 10 years and is truly considered a "Jack of all trades".
Joe has been involved in almost 1000 tank removals and has operated heavy-duty equipment for over 40 yrs.  Joe has worked in many industries ranging from drainage to masonry and is a valuable asset to the team.
Sean, Supervisor:
Sean has been in the oil tank industry for over 5 years and has been a part of hundreds of tank removals.
Before tank removal Sean worked as a landscaper and has applied these skills to his current position.  Sean has abilities ranging from scanning properties for Underground Storage Tank (UST), to operating excavators and heavy-duty equipment.