Tri City Tank Tech is proud to offer a wide range of equipment:
All of our heavy-duty machinery is fitted with rubber wheels or tracks to limit our footprint in your yard.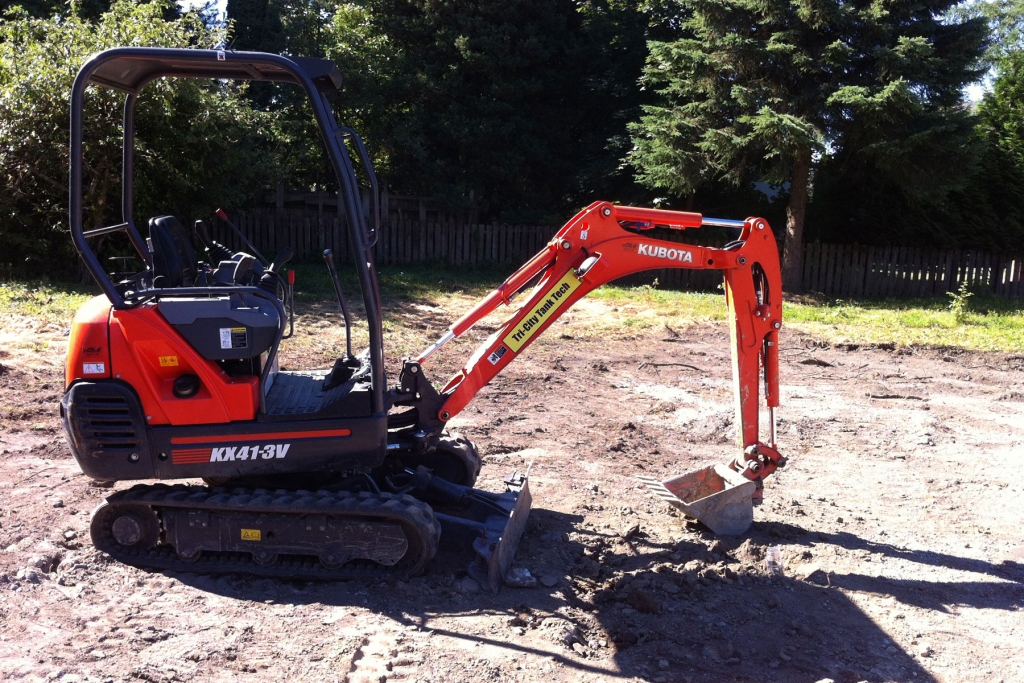 Kubota
Is our rubber-tracked mini excavator is perfect for accessing most properties without tearing up your lawn.  It has retractable tracks that can make the excavator as narrow as 39 inches, but is more than powerful enough to get the job done.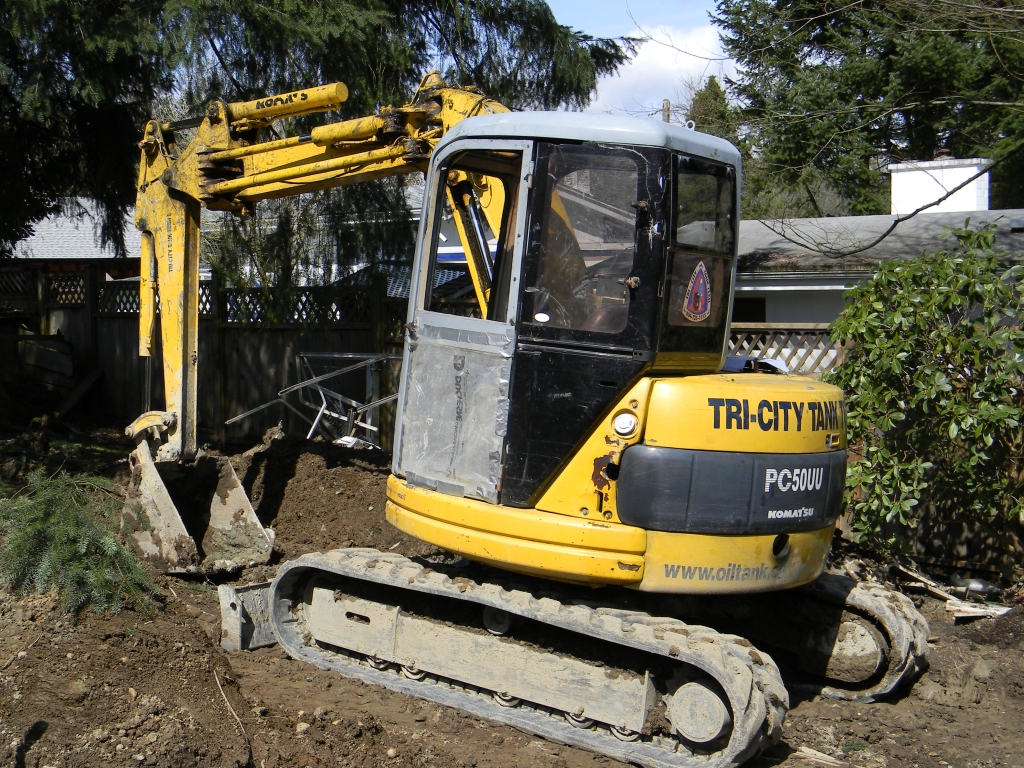 Komatsu
Is our rubber-tracked mid size excavator that has a oscillating boom that can dig around corners and in tight placesdone.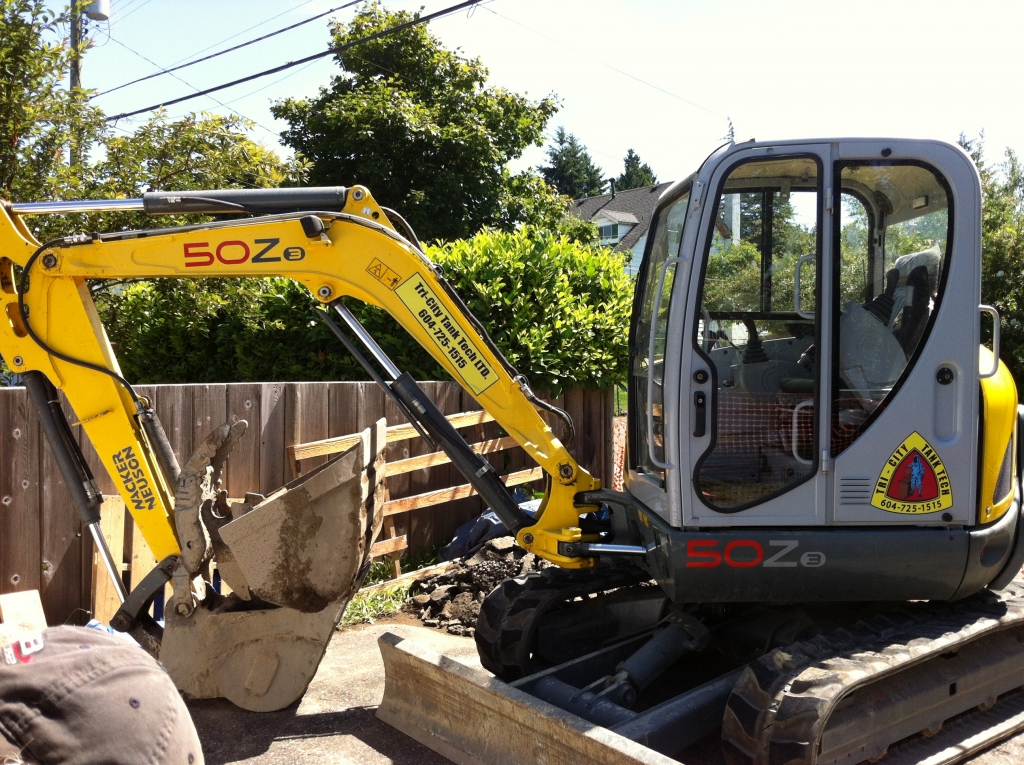 Wacker
Is our rubber-tracked mid sized excavator, that has an extended boom for a farther reach and deeper depth than a standard excavator.  This machine is the powerhouse of our fleet and can handle most jobs.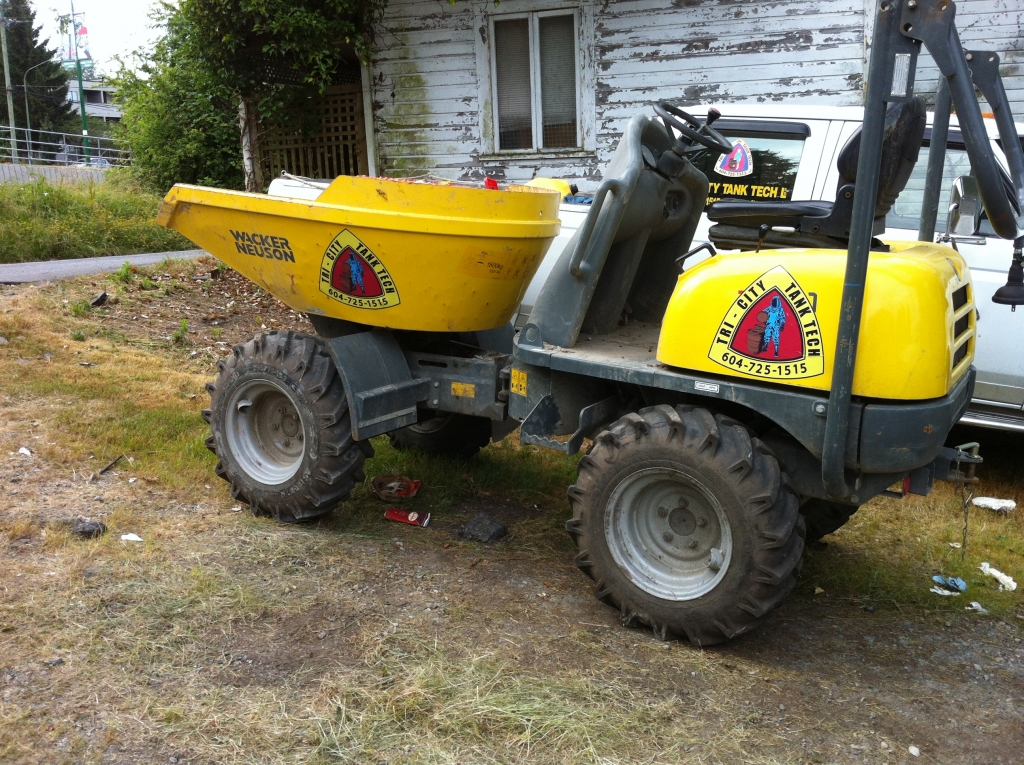 Wacker Wheel barrow
Is our rubber-wheeled Power Wheel barrow that speeds up contamination removal, and helps lower our costs for the client.